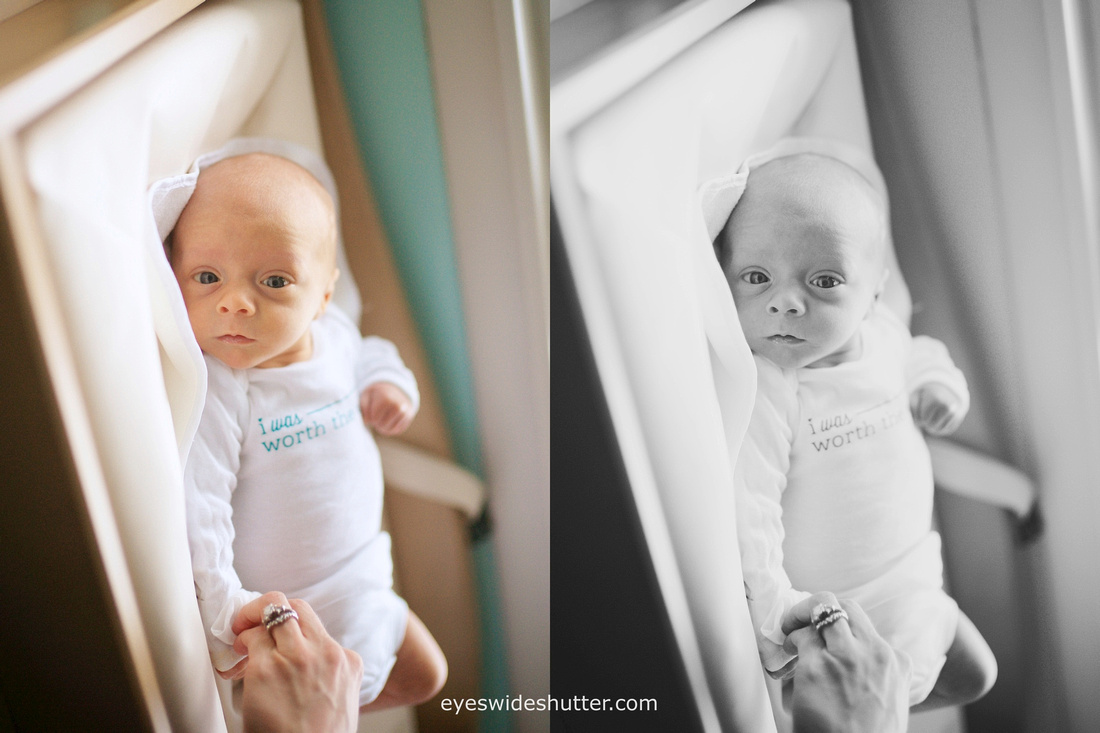 offerings in color and b&w
Meet Justin
This little fella is clearly going to have his own agenda! He arrived (slightly) earlier than his parents were expecting. And the lesson in that is this: parenting requires humor! Because it would be so easy to cry over the best laid plans that eluded you. The nights where the only one who sleeps is no one. The fussy, inconsolable moments. Ahhh, I could go on and on, but parenting is a cool "full circle" lifetime commitment. Who cares about the spit-up... it washes. And who cares if an infant isn't content for his/her photo session! Welcome to parenthood!
You still love endlessly because it's real. It's real life! And no, it's not always glamorous! I promise my clients "real time, real moments," and that's where I deliver! The sky was "moody" so I told Nick & Kristen that they would end up with "moody" images because of the lighting (or lack there of). There were times where Justin was fussing, so I documented right through it. I don't mind perfectly imperfect moments.
Did I say that parenting requires humor? Well yes, yes it does! But I bet the both of you never knew love at first sight until you met beautiful, baby Justin! He has made every moment, since, so worth it :)
Congratulations on this new life you have both created. Enjoy him!
Oh, and P.S., that mural on the nursery wall? Both of you deserve a "punch-bug turquoise, no punch back!!" lol
Love the wall of books behind them! It's the very best pastime you can expose to a child!
Love this! Studying Mommy!
It's fun to imagine what he sees, and how he's processing it!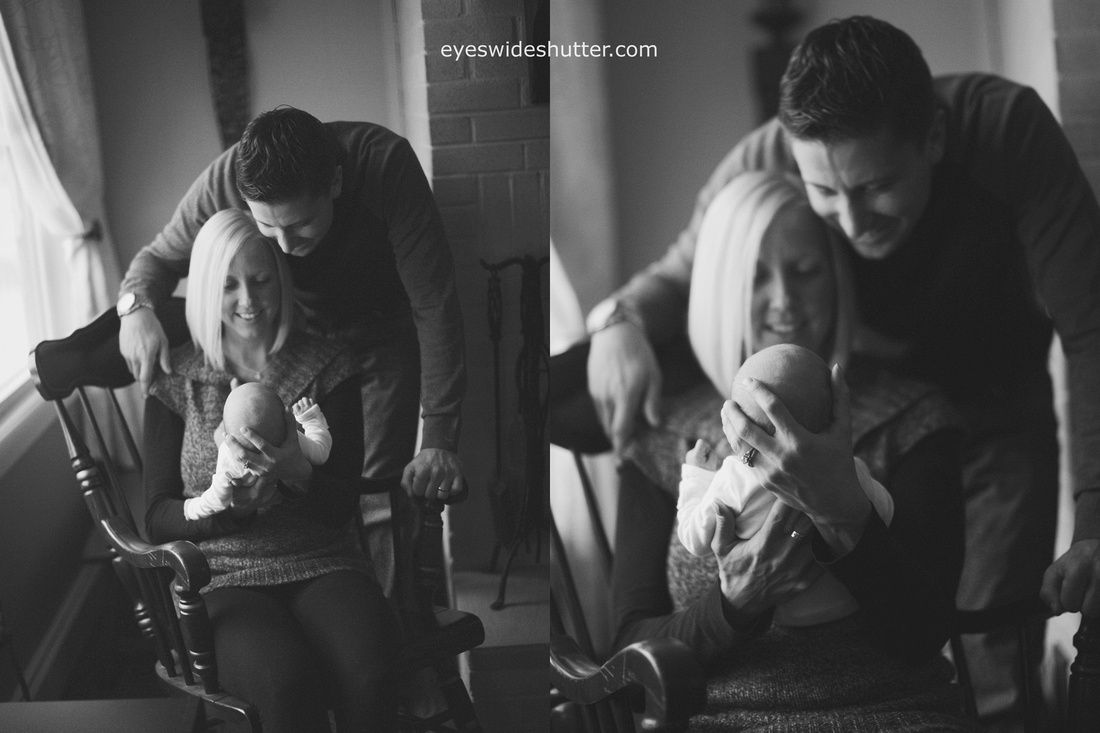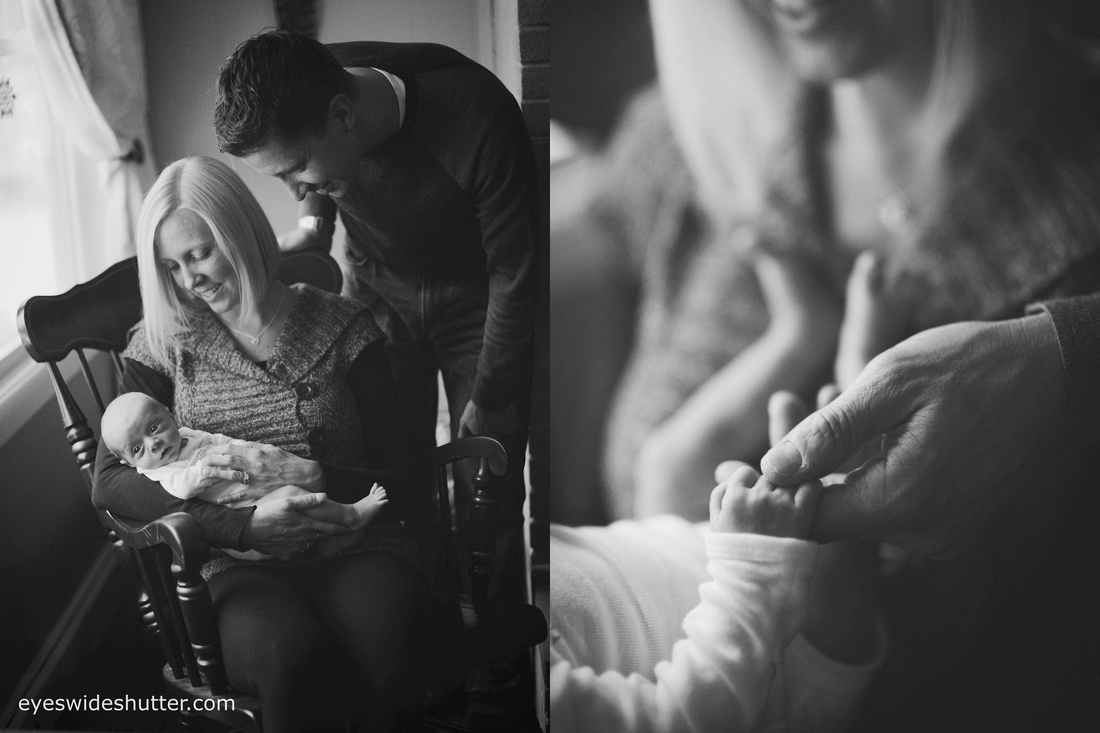 Justin & Daddy's hand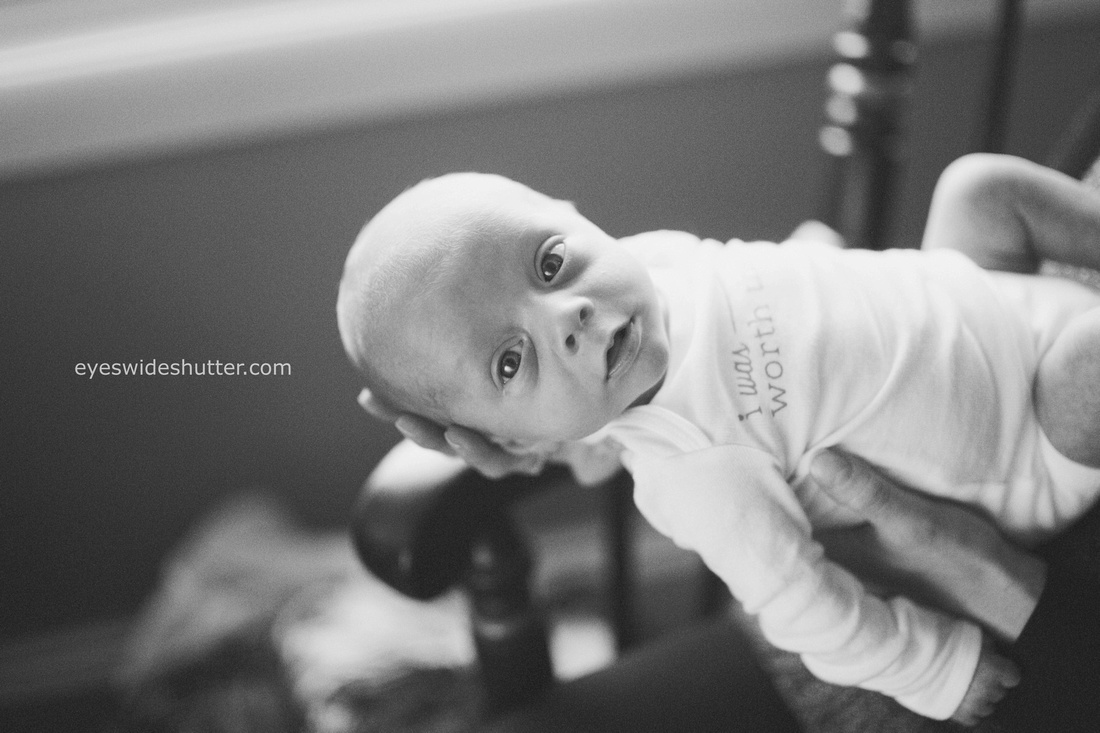 Well, hello!
Backstory: This was a moment where they were trying, intently, to console Justin. They were using some sort of "white noise" (sound of a hairdryer) on the phone. They even tried hiding it underneath the blankets (so that it wouldn't be visible in the image). Clearly this tells a much more effective story. It keeps the reader guessing as to what the significance of the phone is (which, now you know). As you can see... that did the trick!! He calmed.
Gotta study Daddy, too!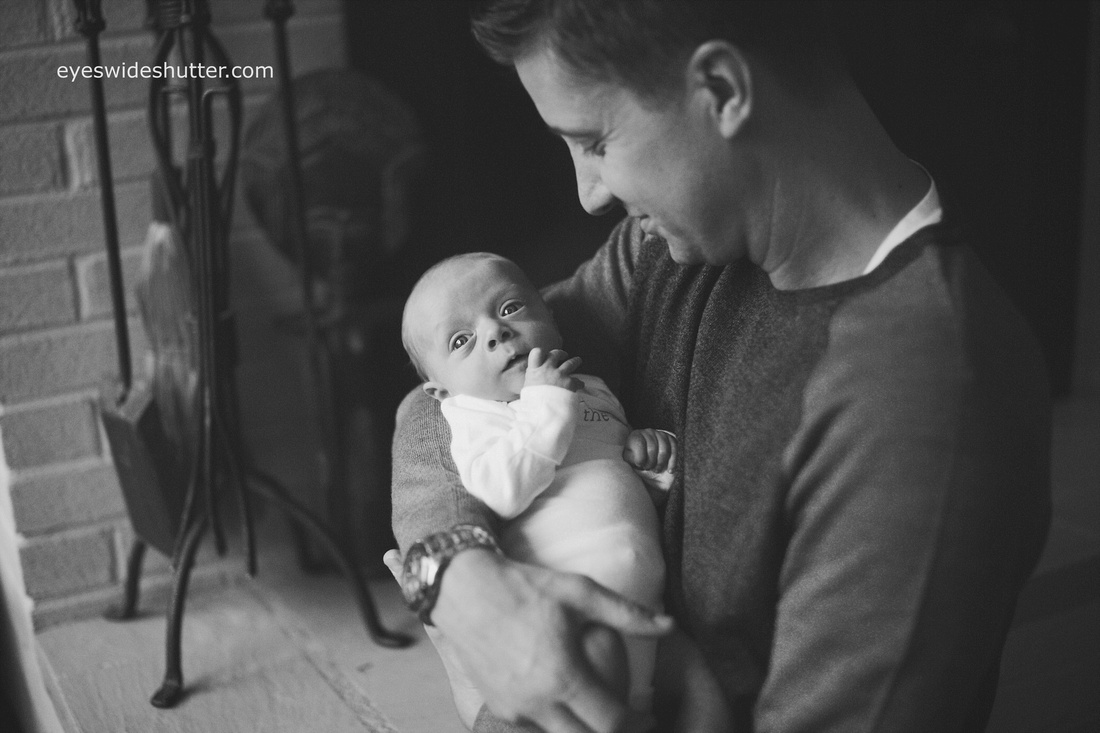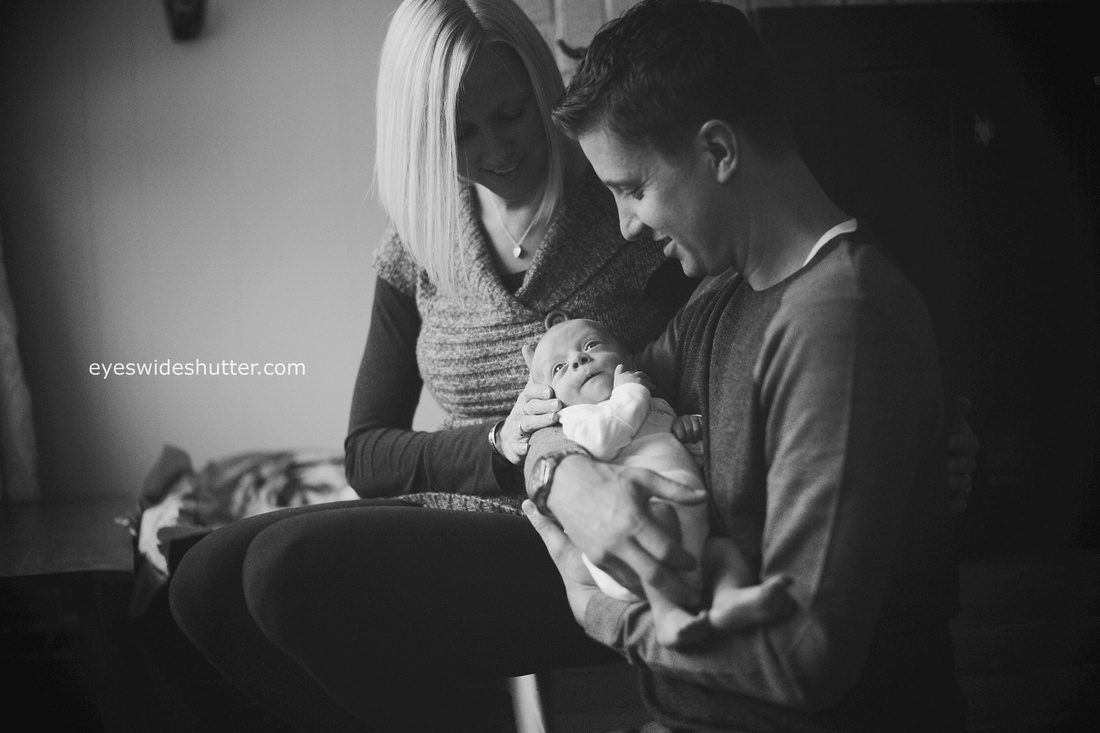 So these are some of the moments where the session took a pause (except for when I actually didn't pause the camera). Sometimes, you just gotta cry it out!
He found his thumb, so all was right in his world again!
What a little Love-Bug! (another nice VW nod, right there).
The End